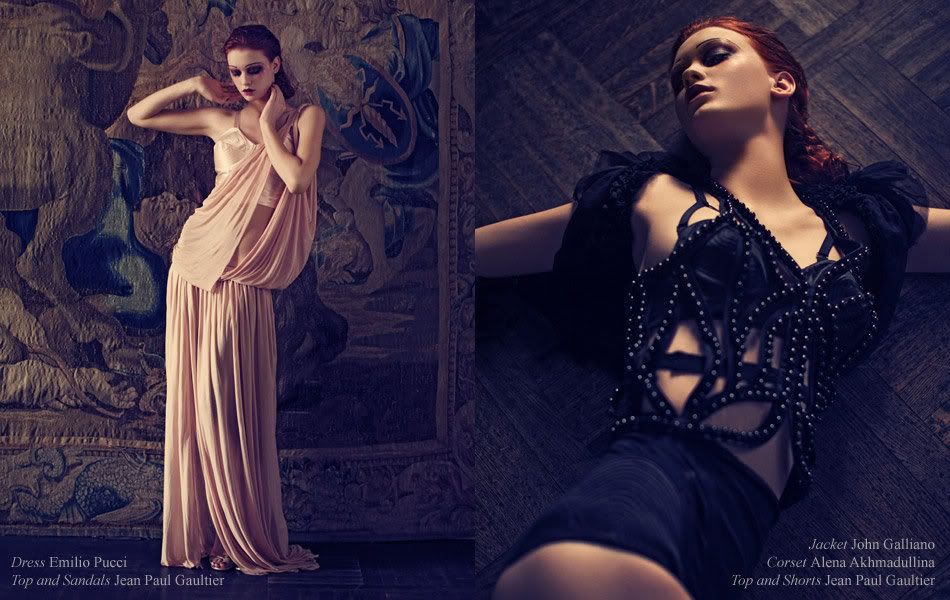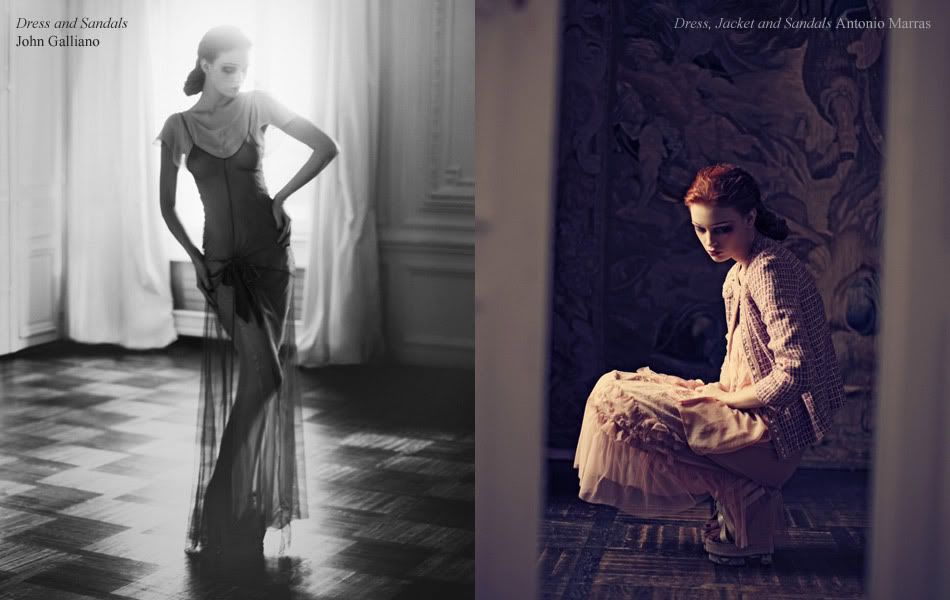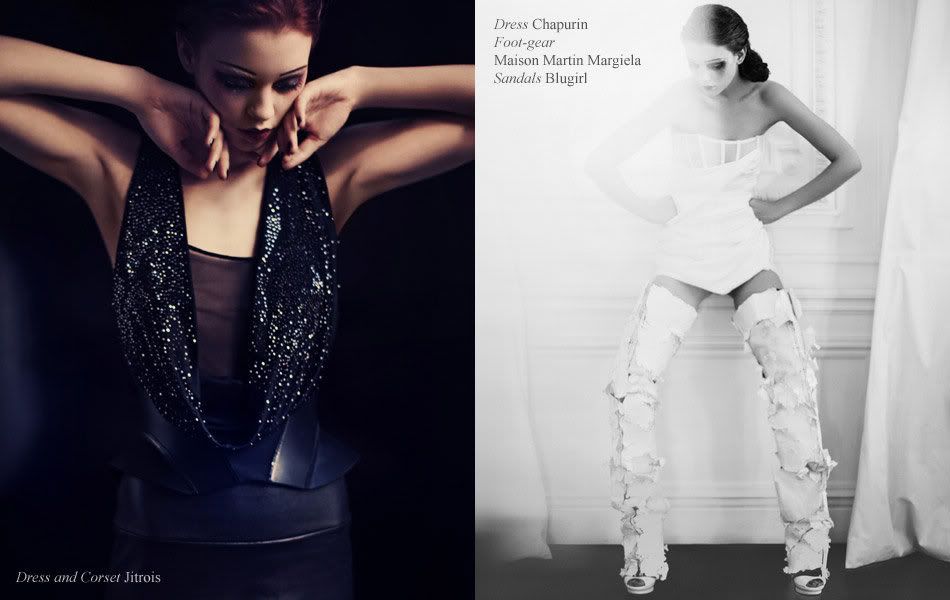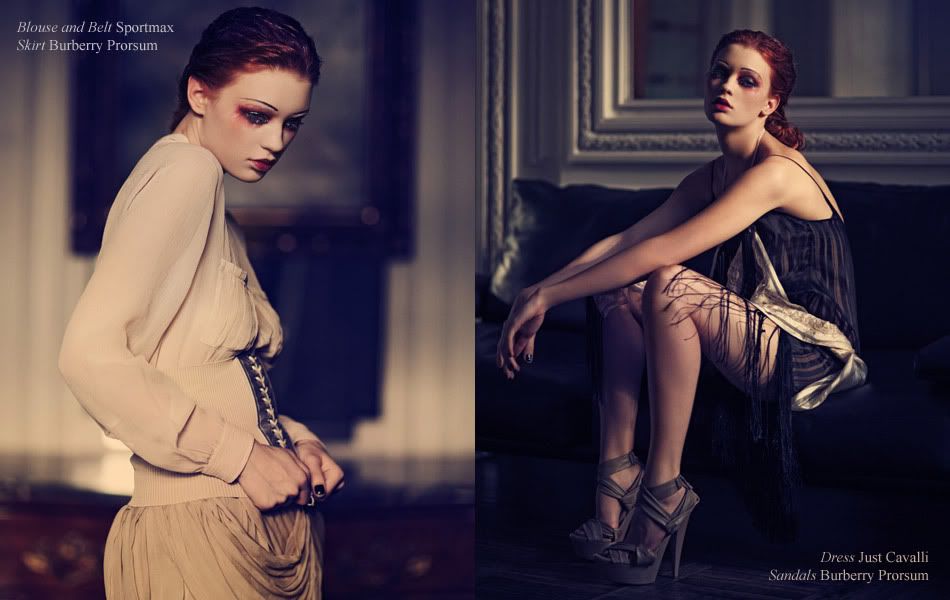 .AND I FELL INTO A POOL OF STRAWBERRY WINE & CLOUDS.
Julia Oleynik | Collezioni Russia May 2010 | by Morgan Norman

For the last.. five years probably I've been thinking about dying my hair red, wishing desperatly I would be one of the few people who naturally have it and I may do it this upcoming week. I don't know if it will suit me.. I like my blonde hair but for as long as I can remember I've had it and I guess that if I don't do it now, I'll never..
Wish me luck, I guess? (:

.tfs.