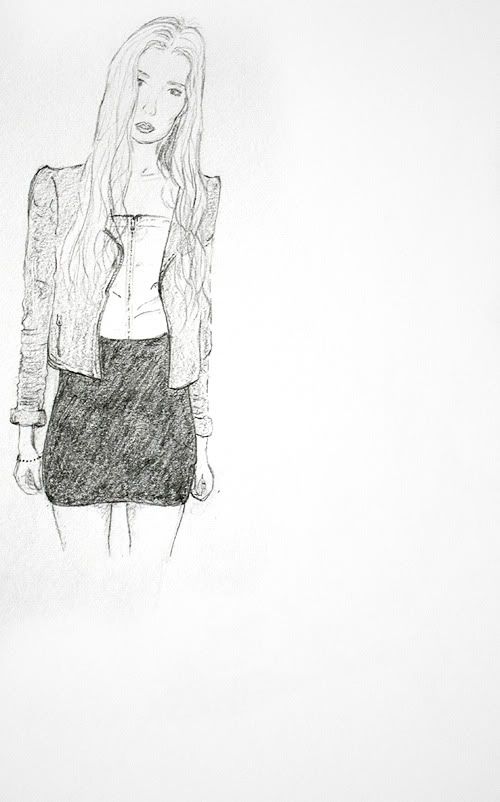 .CAROLINA.
A very quick drawing I did some time ago of lovely Carolina Engman who has inspired me a lot over the past year ever since I found her blog. I'm really having trouble scanning/photographing my drawings though. They always turn out into the most dreadful way on the computer. Any ideas how to change that?
Help would be VERY much appreciated!!
Thanks ♥

.by me ; carolina engman via fashion squad.