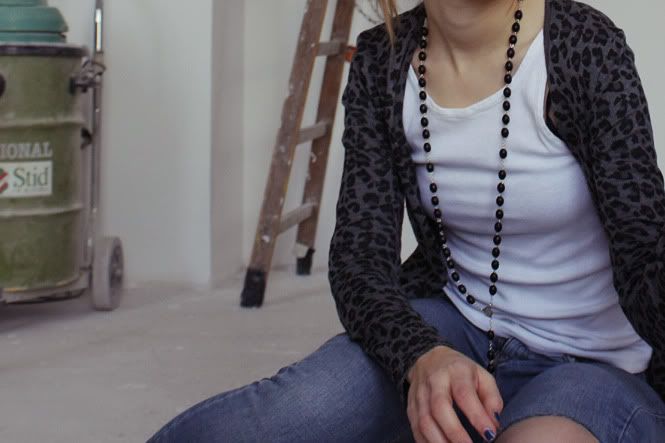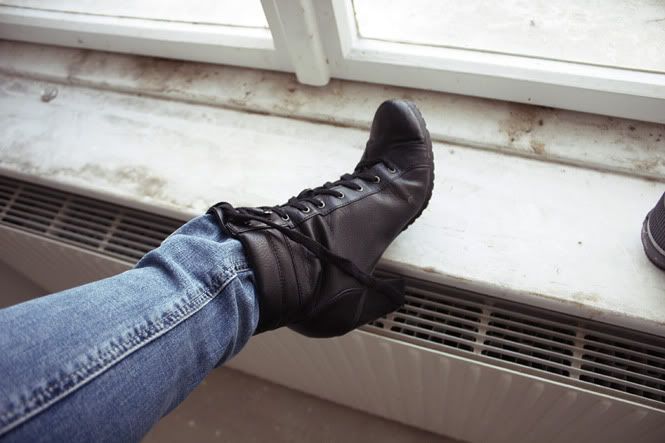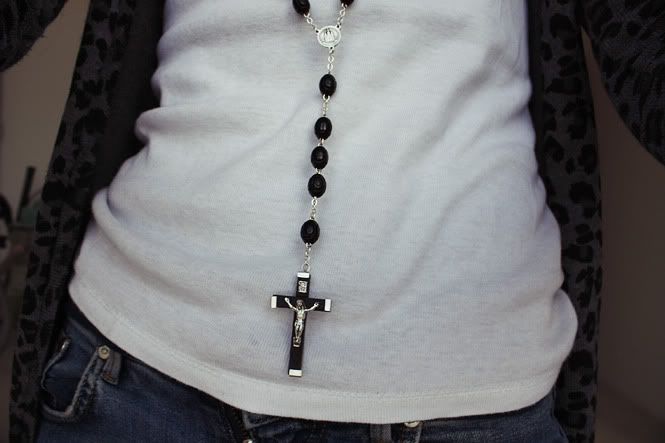 .SLEEP TWITCH.
I always forget to take a picture of my outfit but not today! Kay, it isn't really special but it is a start!
I got the rosary from my grandmother and I'm just in love with it even though the recent comments I got on it were "Hey, Alexa, your you holy now?" & "Are you going to pray now?".
Gosh.. how I love that the people around me have no interest in fashion at all, haha.

Plus, this are the shoes I talked about some (long time) ago.

.Top, vintage. Vest, Pimkie. Jeans, H&M. Shoes, Pimpkie. Necklace, vintage.