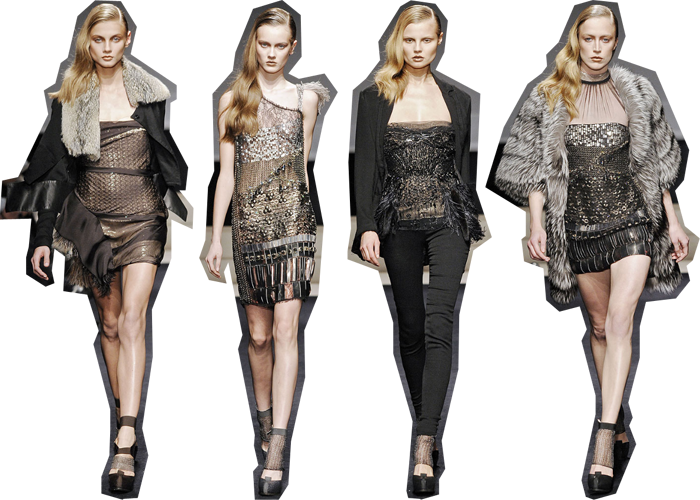 Alessandro Dell'Acqua Fall 2009 RTW
I was surprised to realise how much I actually liked this show. I think the hair and the makeup was fiercing, liking the animalistic touch it had. I also really fell for those gorgeous fur coat Raquel was wearing, always struggeling with myself if to like or not to like fur.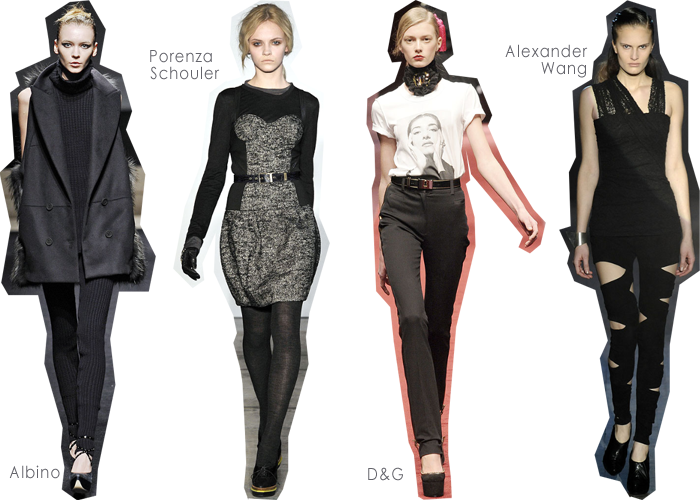 Mixed Fall 2009 RTW
Even though many people are absolutly smitten by the new Alexander Wang collection I can't really find too much love for it. It certainly wasn't bad but it just wasn't as inspiring as his collections are usually.
But what really catched my eye was this amazing piece of Albino.. yummy.