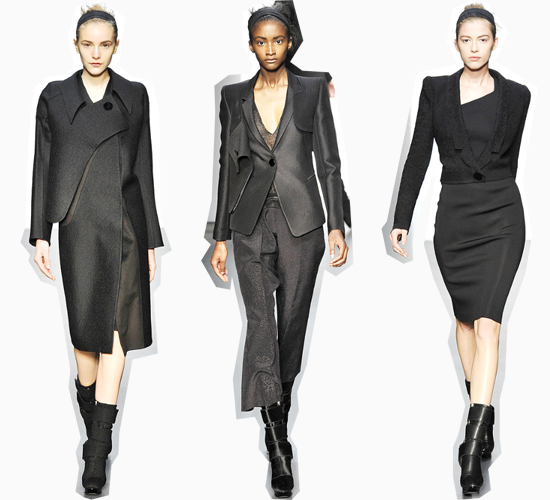 Calvin Klein Fall 2009 RTW
I've never been a fan of Calvin Klein since most of his collections were a bit too simple for me but gosh, those jacket catched my attention. I do approve!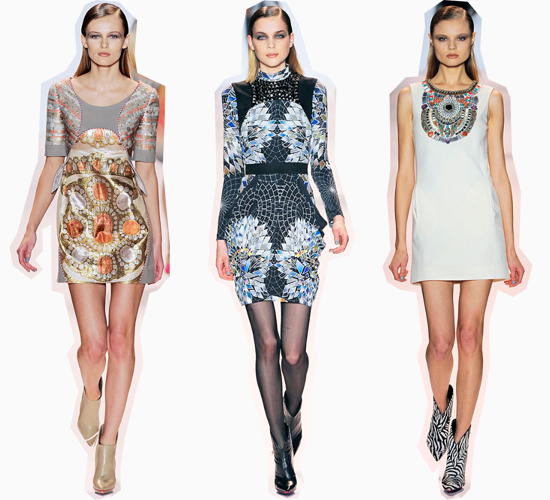 Matthew Milliamson Fall 2009 RTW
This collection totally got me into spring mood and reminded me of the Chloé Spring 2007 collection which both is a big PLUS. I simple love the colours and the cutting and even if it is just Kim, looking drop-dead-gorgeous in that blue dress, I'm still very happy about a little colour in this hard times.




Ohne Titel Fall 2009 RTW
dark - futuristic - goth
What is there not to love? One word: AMAZING.